Our rich heritage extends even into our lodging options! Enjoy a private stay at Grandma's Corner, an Airbnb property with views of the railroad. For outdoor lovers, spending a night at Airydale Retreats gives you a unique approach to glamping while still enjoying the sights and sounds of nature. If you prefer a luxury option, then staying at the beautiful Victorian Gage Mansion Bed & Breakfast is just your cup of tea.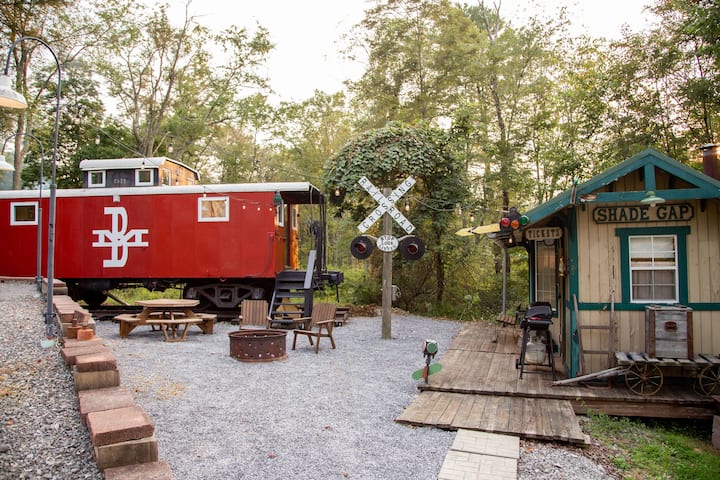 This caboose is completely set up with everything you will need for your stay. We have it stocked with utensils, plates, linens and towels and washcloths. The caboose has no oven, but the BBQ grill has a stovetop burner. East broad top railroad the oldest narrow-gauge railroad in the nation is only 10 minutes away.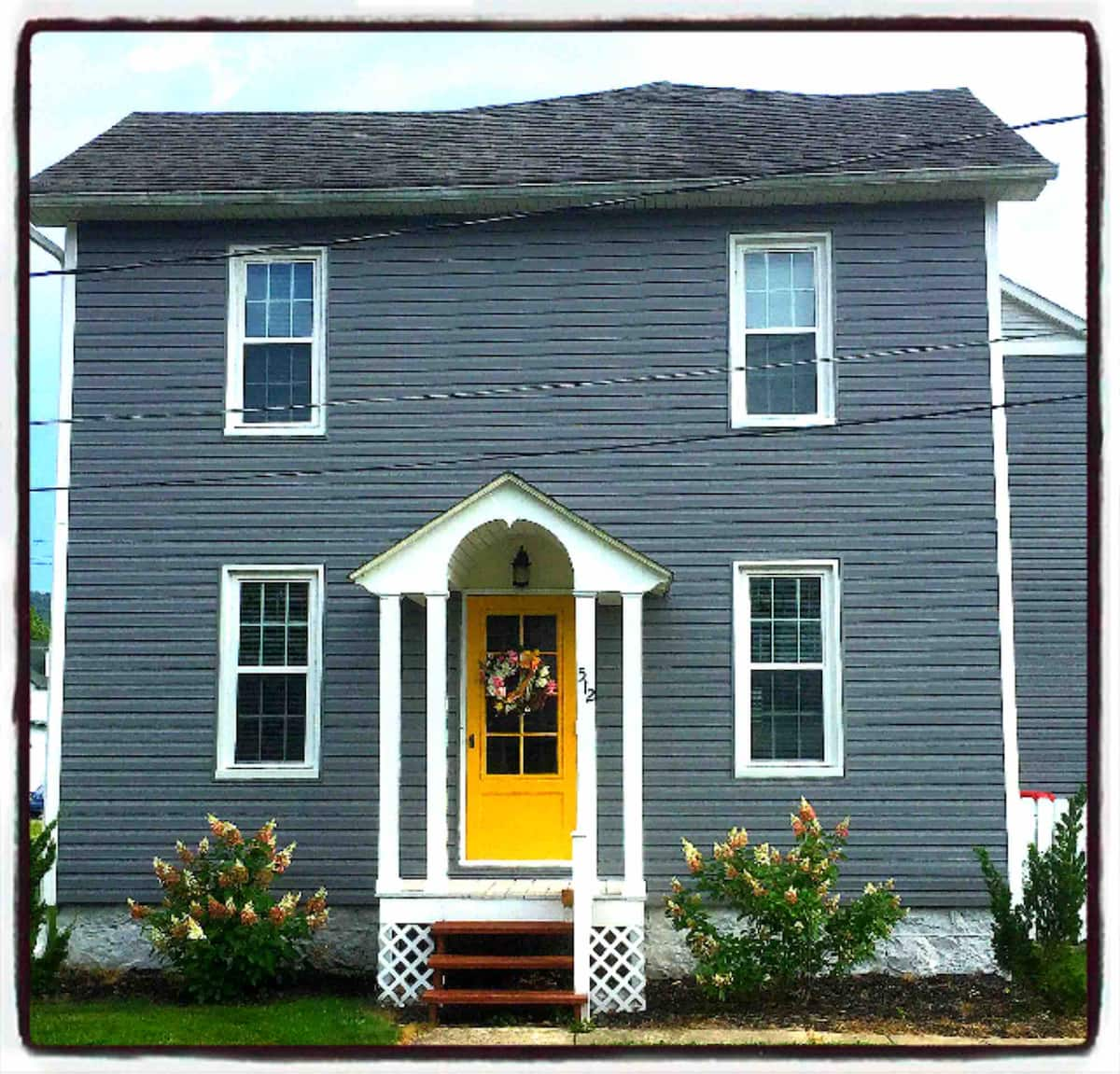 This comfortable four-bedroom, two-bath house is now an Airbnb property with views of the EBT main. It's about a three-minute walk from the station — and much of the original scheming for what became the EBT Foundation took place at its dinner table and in its kitchen.
Airydale Retreats provides a unique, nature-centric vacation accommodations that combine traditional camping with modern amenities. Their glamping accommodations allow for guests to experience the joys of camping without the hassle of setting up camp.
Gage Mansion Bed & Breakfast
This striking Victorian house in downtown Huntingdon has a railroad connection — it was built for the superintendent of the Huntingdon & Broad Top Mountain Railroad, which served mines on the west and north sides of the Broad Top. The house became a seven-bedroom luxury B&B in 2014, and the innkeeper has culinary-academy training.
Just across the Juniata River from downtown Huntingdon, this outpost of the Comfort Inn chain offers spotless rooms and a friendly welcome for East Broad Top fans. Railfans may want to ask for a room on the river side of the building, where it's easy to hear trains on Norfolk Southern's Pittsburgh Line whistling for the 4th Street grade crossing.
Huntingdon's sleekest and most modern hotel is located slightly west of town.